Welcome to the Trebacz Family Parties page!

Corte's Sno Ball dance pictures at Marian Central Catholic.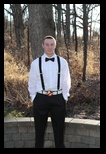 Some select spring 2011 Marian Central Catholic Hurricanes Baseball pictures of Corte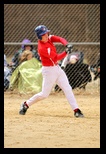 Some of the Montini basketball gang got back together for Catholic Forester's Basketball Tournament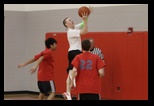 Corte Trebacz and Mason Howard's Birthday.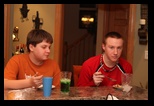 Check out Corte's Trebacz Confirmation at Holy Apostles Church with the Bishop Doran.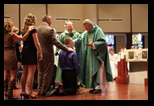 Check out the latest Trebacz deck addition.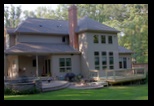 Corte's 2010 Montini Graduation. Off to high school for the whole Trebacz family.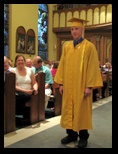 for all the Trebacz graduation pictures -check out - http://picasaweb.google.com/trebacz/20100526MontiniGraduation#
2009 Trebacz Family Christmas. Best wishes from the whole family!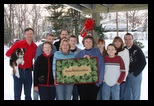 2009 Turkey Run picture gallery.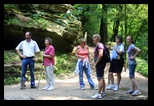 2009 Summer Fun at the Trebacz's picture gallery.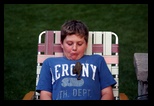 Grandma Betty's Trebacz Easter in Decatur.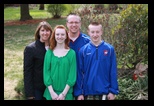 Allison's Confirmation at Holy Apostles by the Bishop!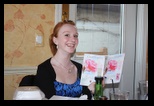 Weird spring weather at the Trebacz House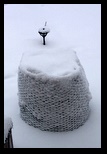 Sledding, Basketball, and Allison's Dance pictures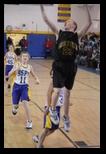 Celebrate with the Trebacz Family - Trebacz Christmas 2008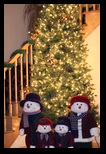 Trebacz Family Thanksgiving in Decatur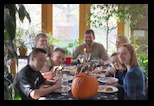 Montini Mustangs 7th Grade Basketball 2008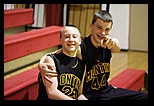 Fall pictures at the Trebacz Homestead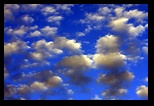 Allison's Homecoming Dance at Marian Catholic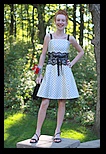 Crystal Lake Illini Raiders Football - With Mason
12U McHenry County Hurricanes win Cary Wood Bat Tournament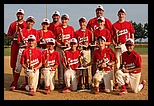 Donald Howard - McHenry Fiesta Days Parade Marshal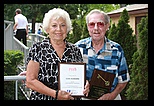 Spring Pictures with the new camera (Cannon 40D).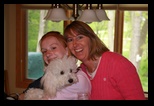 Christmas at home with the Trebacz Family.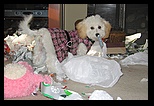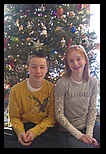 Christmas at Grandma Betty's house.
Christmas 2007 with the Trebacz Family.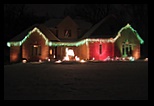 See the Figi Pictures of our new Bichon Poodle

Video number one Figi A Really Cute Bichon Frise Poodle Mix

Video number two Figi Chewing a Bone
Pictures from Allison's 2007 Montini Volleyball season

Trebacz 2007 trip to Turkey Run state park

Allison Trebacz 13th Birthday party

Summer 2007 with the Trebacz Family - Cal Ripken Myrtle Beach Baseball

Spring 2007 with the Trebacz Family - Just an update of our recent activities

Fall 2006 Fun with the Trebacz Family - Just an update of our recent activities.

Pictures from the Trebacz's and Howard's Family Christmases

Corte's 2006 Corte McHenry Mustang Baseball Season. Orioles, All Stars, and Tournament Team

Allison's 2006 Montini Track season.

Corte's 2006 Soccer Team pictures.

2006 pictures -hot air balloon and fog.

2006 Easter at Grandma Betty's house.

Terry's new dog - Max.

Mason, Brook , and David's new kitty -Annabelle.

Final Christmas 2005 pictures are in.
Sledding - this week.

2005 Thanksgiving at the Trebacz's.

Allison's Sleepover with her friends?

Peter Pan "The Play" at CYT Camp with Mason, Corte, and Allison?

Allison's 11th Birthday almost a teenager?

Svenja's going away party at Steve and Meff's new pool.

2005 Fathers Day.

Corte's (and Andrew's) summer of baseball in McHenry.

Allison on the Montini track team.

Corte in Soccer in McHenry this Year.

Easter with the Trebacz family in Decatur.
Corte's 9th birthday party.
Allison's school presentation at Montini.

Allison's Volleyball team!

Happy New Year from the Trebacz's! -see a couple pictures from the Trebacz New Year.
Merry Christmas from the Trebacz's! -more family Christmas pictures from the season.
Kid's and Wendi go to visit Tom's Dad's farm.

Our family Halloween adventures.

Mason Corte Drive House Warming Party.

Oakwood Court Bears Packers Game - Yeah Bears!

Want to see the of the whole deal? Choose 1 Meg wmv video video or 7 Megabyte avi video.
Oakwood Court Labor Day Bash annual fest.

McHenry Fiesta Days Parade with the Andre's Sisters (Donald Howard and Friends).

Dave's Class 20th class reunion for Macarthur class of 1984.

Allison's Birthday Party with friends.

Allison's 10th Birthday at Terry and Jeanie's.

Corte's First Communion

Corte and Mason's Birthday Party!

Jeanie's Birthday and Super Bowl Party!

Christmas 2003 pictures



Cutting the Christmas Tree for the first time

Halloween fun with the Howards!

The butterfly garden in bloom and the Montini Track-A-Thon.

Annual Oakwood Court block party!

Pictures from Umple David's birthday in Crystal Lake!

Pictures from Ed Mill's 50th birthday party!

Pictures from McHenry Fiesta Day Parade at Gramps!

Our court's 4th of July party!