Welcome to the Trebacz Family Home Page !

Meet the Family: David, Wendi, Allison, Corte, ? (our Australian Shepherd), and Figi (Allison's Bichon Poodle).

Recent news...

Allison Trebacz graduates high school at Marian Central Catholic -next it's onto Drake in Des Moines in the fall.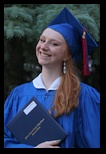 The McHenry Trebacz's got a new Australian Shepherd Puppy and he's pretty cute.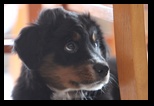 Allison's full size photostream slideshow on Flickr
For all the Marian Central baseball pictures I've taken - check out the Trebacz Picture Gallery on Picasa or my Trebacz picture gallery on Google plus. If you want the full resolution picture - just send me an email with the picture number.

Family Stuff
Other Trebacz's Web stuff

Coming Attractions!
| | |
| --- | --- |
| | Wendi's page (still waiting to get just the right picture for the web). |

Changes last made on: Saturday, October 27, 2012